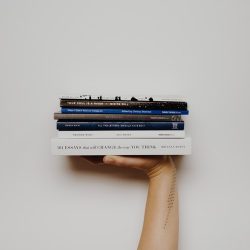 LEARN HOW TO SELF-PUBLISH YOUR BOOK FROM ALINKA RUTKOWSKA
Alinka Rutkowska, top international self-publishing expert and USA Today and Wall Street Journal bestselling author, hits the Amazon bestseller lists with her new release,
Outsource Your Book: Your Guide to Getting Your Business Book Ghostwritten, Published and Launched
. It is a must-read for anyone who wants to learn how to self-publish a book.
The book is a step-by-step guide on how to get your book out without lifting a finger and shares the author's secrets on how to on how to hire experts to write, publish, and launch your bestseller. It also reveals the 17 steps (known only by bestselling authors) to going from a book idea to a six-figure funnel including.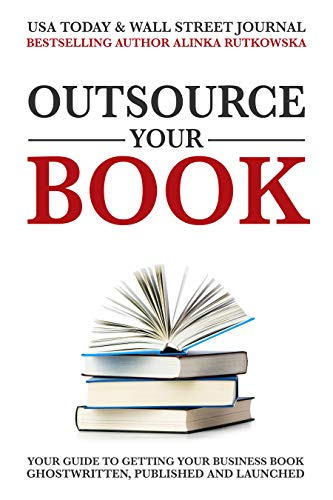 You will find out how to position your book so that it's a bestseller — you have to do this before it's written; where to hire a pro to craft a clever book outline;how to hire the right interviewer who can get your ideas out of your head; how to turn your ideas into a masterfully crafted manuscript; the three different types of editing, and which ones you need;how and where to hire for the interior layout and formatting of your book;where to hire a designer for an attention-grabbing cover, and why the right cover can make or break your book sales; how to optimize your book for online sales so that it pops up on top of any search results; where to find the pros to launch your book to bestseller status, and to reach libraries and foreign markets.
Alinka Rutkowska is a USA Today best-selling author, a Wall Street Journal best-selling author and a top 100 Amazon best-selling author in business and money. She's sold more than 100,000 copies of her books and her book creation process has been showcased in Entrepreneur magazine. She's the CEO of Leaders Press and has launched all its titles to best-seller status. She's the founder of LibraryBub, which connects independent authors with 10,000+ librarians. She's a sought after lecturer and has been voted top 5 speaker and named most creative book marketer at the Bestseller Summit Online.
Check Outsource Your Book: Your Guide to Getting Your Business Book Ghostwritten, Published and Launched here.
Check our interview with Alinka Rutkowska for our Self-Publishing Mastery Vlog here.