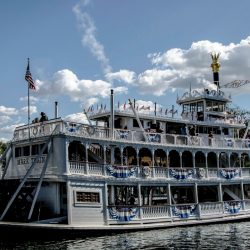 RWA CONFERENCE 2017 TO INTRODUCE BLOGGER DAY
The 37th RWA Annual Conference will host the Romance Writers of America's  first event for romance bloggers. At Blogger Day on Saturday, July 29, bloggers will get together, network with authors, and learn about upcoming romance titles.
The creme de la creme of the Romance writers of America will gather at the Walt Disney World Swan and Dolphin Resort in Orlando, Florida, July 26–29, for the RWA Annual Conference. 2,000 romance writers and industry professionals will assemble under the same roof for growing their careers, making lasting connections, and attending workshops designed for authors at all stages of their careers and publishing paths.
RWA2017 Conference attendees also have the opportunity to sign up for pitch appointments with romance fiction-acquiring editors and agents. Pitch appointments are individual 10-minute meetings where writers pitch their (completed) romance novels/novellas to editors/agents. Conference attendees may sign up for one editor and one agent appointment each.

Attendees are allowed to provide promotional items and/or books for conference attendees in the Goody Room.  Books must have a 2016 or 2017 copyright date and be romance novels.
Traditionally published romance authors can participate in the 2017 "Readers for Life" Literacy Autographing. This is a mass book-signing event, where hundreds of romance authors sign books (donated by publishers) for fans, with the proceeds from the event donated to local and national literacy organizations. The event raises tens of thousands of dollars for literacy programs every year. RWA receives author requests for book donations through May 1, 2017, and then submits the requests to publishers around mid-May. Publishers donate books for their authors to sign, which are then sold for the cover price at the event.
Indie writers have a separate book signing event, The Indie Book Signing. The event is currently full for signing authors.
Among this year's keynote featured speakers are Susan Wiggs,  Sherrilyn Kenyon, and Brenda Jackson.
The early registration ends April 19. The rate is $565 for non-RWA members.
We'd like to hear from you! Please, make sure to leave a comment bellow.