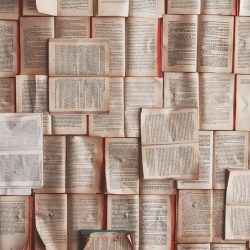 THE NAKED REVIEWERS BOOK BLOG LAUNCHES ITS ANNUAL BOOK AWARDS PROGRAM
The prestigious Naked Reviewers Book Blog, founded by author Sherry Terry, launches its annual book awards program in celebration of winding up their first year of successful blogging. This competitive awards program aims at further honoring the achievements of indie book publishing.
The Naked Reviewers Awards offer yet another way to reach readers by showcasing two top winning categories plus all entries will receive a review spot on the blog in the upcoming year or personalized feedback with a catchy quote for your book cover or back blurb. Finalists receive a trophy, a logo sticker for book covers and promotional use, plus our top promotional package, which includes full coverage on all social media between our staff of reviewers as well as reviews on Amazon, Good Reads and the awards hosting blog.
Two annual awards will be offered for books published in each calendar year beginning with 2016: one for children's/young adult fiction and the other for adult fiction. The award categories are one of a kind in the publishing industry, and they include:
Exposing the Emperor's Best Book of the Year

Awarded to one book from the pool of submissions that proves itself worthy of being the best above the rest. Books will be judged on the quality of cover art, effectiveness in reaching the target age group, exceptional writing quality, meticulous formatting, and internal layout and design elements.
The Lady Godiva Book Award
This award is designed for the best overall novel in adult fiction. Categories include (but are not limited to) Science fiction, fantasy, time slip, Romance, historical fiction, erotica/LGBT, Christian/inspirational.
Submissions are open between Jan 1, 2019, to March 31, 2019, and require an entry fee. For more details. please click here.
"With a growing number of awards these days for indie authors, we want to provide a quality service of reviews and promotion. We are a team that enjoys reading, reviewing and sharing news about books we are excited about reading and celebrating. We are not here to take advantage of authors or merely take their hard-earned money. That said, we are also busy authors and reviewers who want to offer a quality award and promotion program for all concerned," says a statement on the Naked Reviewers website.
Good luck everyone.