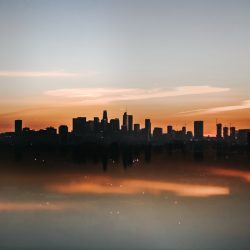 DON'T MISS THE BEST WRITERS' CONFERENCE IN SOUTHERN CALIFORNIA
The best writers' conference in Southern California returns June 22-24 at the Los Angeles Valley College. The Annual Greater Los Angeles Writers' Conference registration includes lectures, workshops, panels, and access to the Resource Center. Don't miss this great event!
Education and Inspiration for All Writers
Founded by Tony Todaro, author and founder of the Greater Los Angeles Writers' Society, the conference is a source of education and inspiration for aspiring and active writers, an opportunity take your writing to the next level. The participants will receive educational and inspirational guidance from literary agents, veteran educators, industry professionals, professional editors, and publishers in the craft and business of writing fiction, nonfiction, plus we offer workshops onscreenwriting taught by Hollywood veterans.

Why this Conference is Unique — and Better
The Annual Greater Los Angeles Writers Conference (AGLAWC) uniquely presents individual tracks for Aspiring, Active, and Accomplished writers. Each features a progression of educational lectures, panels, and interactive workshops, for each level of expertise. This allows you to immerse yourself in an educational and inspirational environment all weekend. You can chose your level of participation and workshops based on your areas of interest, what will benefit your writing career the most. and crossover at anytime.
The faculty/speakers are selected based on who is best-suited for the focus of the curriculum, not simply who is available. You receive the most informed presentations and the latest information from the world of publishing. And along with perennial favorites, we offer important fresh voices and industry experts to widen your wealth of knowledge. Plus you have the opportunity to meet and network in person with literary agents, editors, and industry professionals, to help guide you on the path to success.
Desireé Duffy – book publicist of the year 2017 in SoCal, Elaine Ash – author of the Bestseller Metrics, award- winning author Laurel Anne Hill, media personality Phil Giangrande, and Robert Yehling – award-winnng author and vice-president of selfpublishingmastery.com are some of the top speakers at the June conference. Click here to check the list of speakers.

Meet and Pitch Literary Agents and Publishers
You can meet and pitch literary agents and publishers looking for new talent with polished manuscripts. That's why they attend the conference — to meet you. We even offer a special panel ofagents du jour to help you prepare for a 1-on-1 pitch meeting. During our past conferences, attendees have secured representation and numerous book deals. In fact, one agent signed an author and landed her a three book deal with a major publisher! Click here to learn more.
Make New Friends and Professional Connections
There is something happening every day (and most evenings), so come early and plan to stay late. Plus, don't miss the popular no-host cocktail party on Friday night, and our Renegade Late Night Read and Critique on Saturday night. We also include admission to the "Gathering of Writers" no-host cocktail party on Friday and dinner on Saturday.
Full weekend registration starts at $449. Fore more details, click here.
Cover photo credit Devin Avery.