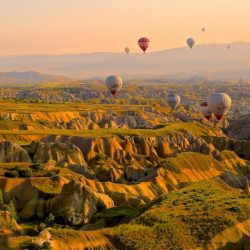 FREE FANTASY WRITING WORKSHOP FOR WRITERS
Melissa Buell and P.G. Badzey, who participated in Indie Author Day 2017, will be presenting a free Fantasy Writing Workshop on Saturday, January 13th, from 1-4pm, at Anaheim Central Library.
The workshop, open to teens (13+) and adults, is designed to help writers with their fantasy world building, hero's quest, story arcs, and other magical elements, with time given for writing, sharing, and critiquing.  Because seating is limited, attendees must RSVP in advance. Beginners are welcome, with no prior writing or publishing experience required. Please RSVP to 714-765-1784 or semmerson@anaheim.net, with your name and phone number.
This Fantasy Writing Workshop is the first writing workshop presented by local authors at Anaheim Central Library. If the event receives promising attendance, the library will  host more writing workshops in the future presented by local authors focusing on other genres.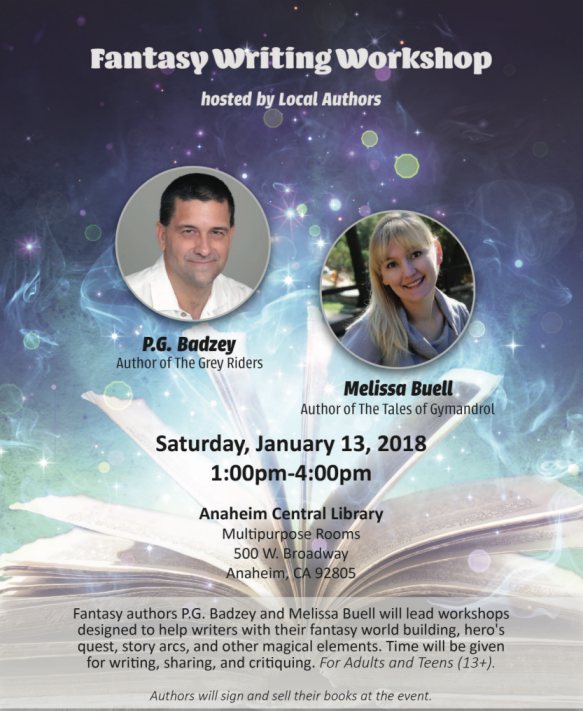 Do you have an event for authors coming up? Shoot us an email at contact (at) selfpublishingmastery (dot),  and we'll be happy to feature it in our events section.