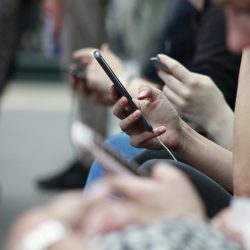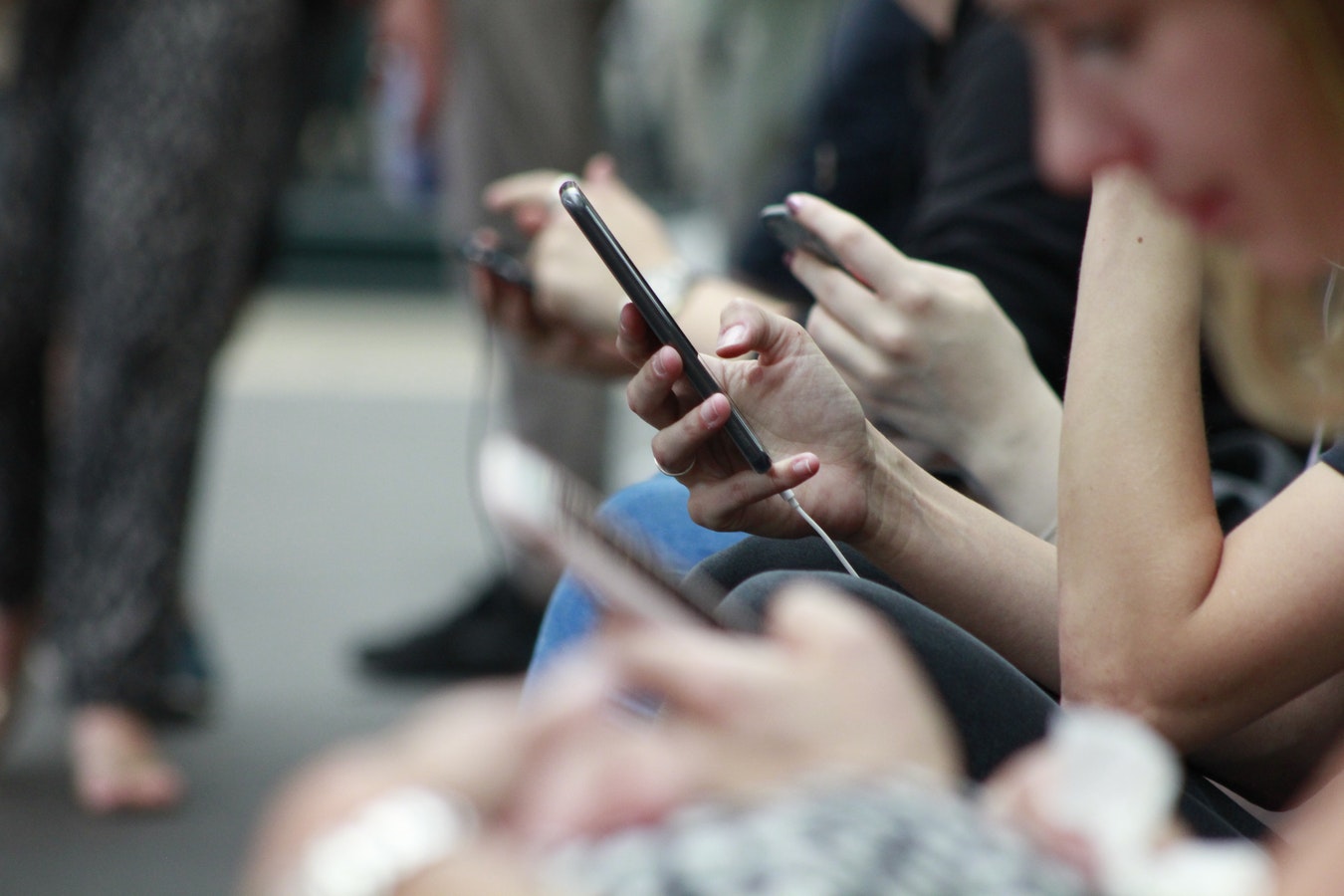 AN EIGHT-STEP GUIDE ON HOW TO MARKET YOUR BOOKS ON SOCIAL MEDIA
People with only a passing knowledge of marketing talk about social media like it's magic dust: simply sprinkle it upon a product, step back, and watch the sales come rolling in. In reality, the realm of social media is vast and as deep as any complex, real-life relationship. That's why you need the right step by step guide on how to market your book on social media.
Just like phone numbers and websites, however, social media holds a place in the suite of mandatory communication tools, and some sort ofsocial presence is expectedfrom any credible product, endeavor, or next bestseller. No worries if you're new to it; it's a rewarding way to make real progress in your mission and meet your future friends and customers.
Step 1: Things to Do Before the Release
People reading these words will be at vastly different places in their author journey. Perhaps you're still outlining your project to self-publisha history of your hometown, or maybe your YA masterpiece will hit the shelves in a few months, andyour publisher asked you to get active in the promo. Or perhaps it's time to reanimate your lagging manual on conscious investing with a new edition. Regardless of your current position, now is the perfect time to get crystal clear on your audience and start hanging with them electronically.
Luckily you know your audience well – you've had them in mind since the initial stages of your project. Your guide to new moms about maintaining sleep hygiene has a clear audience, then, but your first task in the SM worldis learning how to connect to them. An NYC media expert recently told me that Instagram insights show a spike at 4:45 amwhen new moms and dads are starting their day and resonating with motivational messages and humor.
Similar to any quality conversation IRL, a respectful and appropriate approach is needed. A classic metaphor for social media is the cocktail party. You wouldn't approach a stranger at a party and wave your book in their face, and it's not cool to do so on Facebook, either. Instead, join existing conversations and add meaningful comments. Show gratitude when people add something to your lifeand add to theirs when it feels right.
Basic social media research will unearth valuable stats. For instance, armed with the knowledge that the shelf life of a tweet is about 10 minutes, you'll know to post a motivational meme at 4:40 am(using the time zone where you live, oryour audience is located), and then like and share similar quality content to get on the radar of your peers.
Step 2. Identify Your Best Platforms
More is not better, especially with social media. Thisis due to several reasons. Each platform excels in different ways, for example, but your text will not flourish in every online community, and you won't even want to become fluent in every medium. Once you start wading into this arena,it won't be hard to discover which tool best suits you. Most people will end up using three at most – usually Facebook and one or two others.
If you love the camera and have tons of wisdom to distribute, you'll enjoy using YouTube and learning how to finesse those key words. LinkedIn's relatively recent Facebook-ish facelift is the perfect place to circulate a new academic text and meet quality people in your field. And most authors will love Instagram's visual micro-content – it's an engaging and unobtrusive way to put out bite-sized thoughts. Also, by playing around with the hashtags, you will find new heroes and allies.
Twitter is the perfect tool to keep tabs on activity in real time. One author regularly tweetedat writers' conferences and met lasting friends and contacts in real life. The online/real world barrier is not always as solid as it first seems.
Step 3: Hone Your Voice
Peeps can smell BS a mile away on SM, which is actuallya good thing for the new author. Here is your chance to truly distill your message and align with your deepest mission. Press releases, jacket text, and book readings are great for presenting the polished and processed you, but social media begs for candid, behind-the-scenes content that is strippedof posturing and canned phrases. Here is where your sarcasm or deep compassion or inquisitive probing will serve your brand.
The "hard sell" is occasionally needed, but the metaphorical cocktail party wants to know who you reallyare. Well, you after a cup of coffee.
The social media spotlight can be notoriously vicious, andit's certainly painful to be rejected, but focus on the cream that rises to the top. Meaning, when you give your deepest gifts, you will draw quality fans and allies to you.
Step 4: Keep Social Media Social
When authors or business walk onto their social media field carrying the intention to rally customers, they often fall into the habit of using SM as a bullhorn or bulletin board, rather than a multi-vector communication tool.
Traditional marketing strategies seek to interrupt a person's attention with outgoing slogans, endorsements, repetitive pitches, etc., while "inbound marketing" seeks to build trust with potential customers by initially offering valuable products or experiences gratis. These unobtrusive gifts are conveyed via company newsletters, blogs, and posts/comments on social media platforms, and are designed to draw potential customers into the company via their ownenergy, hopefully leading to a full conversion.
All of this is to say that you should keep your social media posts social. Build interest and trust with your potential fans by offering gifts of the highest value first. And this will get you to think: what is your unique gift? A 4:00 ammotivational meme about sleep health with a quick piece of hard-won advice will get any new mother's attentionand will lead to more sales in the long run if she tells her friends.
Similarly, post a slick meme with some actionable advice about conscious investing right after a downturn in the stock market and your future fans will prick their ears and wantto learn more. Ask a few probing questions and share a post with a differing opinion, and you've got clicks and attention galore.
Of course, have your sales portals established as well, so potential friends and fans have somewhere to go once they are on board with your book. We'll look at that next.
Step 5: Make the Sale
The One, the Only, the Facebook. While Facebook's demographics continue to shift and evolve, there's a good chance that a big chuckof your audience is present there. The blue behemoth has a ton of great tools for authors, andthe strategies here may inspire some marketing ideas elsewhere.
While this platform is the granddaddy of all social media, it offers some static website-like features perfect for actually capturing sales. Once you have a certain number of followers,you can add a "Book" tab and proclaim your greatness in any way you want. You can also add selling features that will redirect visitors to buy your book elsewhere. Bone up on your online marketing tech and add pixels – they will track how and where people are visiting and buying. It also won't take long to create effective ads, which can be pushed onto Instagram easily (since, of course, FB swallowed IG a while ago). While these ads will say "sponsored," they will look sleek and professional, andif your voice is solid, they will only grow your efforts.
Step 6: Leverage Tech Like a Pro
When authors or businesses are just starting to build a social media presence, a social media management platform may be overkill. You won't need to track all engagement from five different SM platforms on one dashboard and monitor the action of several team members when it's just you at your kitchen table, trying to figure out how to create a Facebook story.
But once you're clear on your voice, what you're offering, and where you want to capture new fan sales, a management platform like Hootsuite or Buffer will be your new bestie. They integrate with Facebook, Twitter, Instagram, Pinterest, LinkedIn, etc., and allow you to schedule and duplicate posts, better manage and take part in theengagement, track successes with analytics, and team features.
Everyone on social media, including authors and business peeps, has a style of engagement. We like to post some combo of original and shared humor, personal triumphs, opinions, current events, beautypics, etc., and we do it with a certain percentage of regularity. These platforms are perfect for quickly organizing your daily, weekly, and monthly circulation of whatever posts are most effective for your brand.
Step 7: Congrats, You Are Now a Graphic Designer
Nothing is more frustrating for an artist than a vision that cannot be manifested, and your first forays into SM posts may seem depressingly remedial compared to your meditation teacher's gorgeous memes. Luckily, there are many easy-to-use graphics platforms out there designed with you in mind.
My two favorites are PicMonkey and Canva. Both are image editing and graphiccreation platforms that are lightweight and powerful enough to process fairly large files quickly. They offer free stock images, dozens of fonts and shapes, and contain tons of existing templates, so you can easily piece together a few elements and download a polished image. They offer basic free editing, so there's no investment togetting your feet wet.
Step 8: Widen Your E-Media Umbrella
No article about book promo would be complete without mentioning email marketing, Amazon, and Goodreads. While email and Goodreads are not technically "social" media (and Amazon is, you know, a store), they are key ways to stoke sales and engagement with your fans.
Email marketing is for your superfansand will deliver content that can be turned back over to social media as you see fit. Your newsletter could direct people back to your new Facebook fan group, and people passionate about your message will be happy to leave testimonials there. It'salso the place to promote upcoming Facebook live events.
And while Amazon is pivotal to online sales, there are ways to use that growth in social media visibility. You will quickly see how to knit activity it into your SM presence – perhaps a screenshot showing your ranking on Amazon could be posted on Insta with #humblebrag.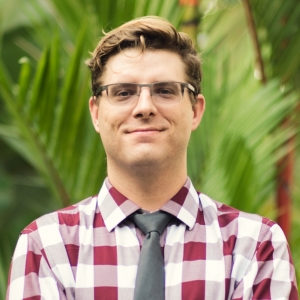 About the author: Patrick Bailey is a professional writer mainly in the fields of mental health, addiction, and living in recovery. He attempts to stay on top of the latest news in the addiction and the mental health world and enjoy writing about these topics to break the stigma associated with them. Patrick is currently a writer for Mountain Springs Recoveryas well as on his own blog. You can connect with him on Twitter and LinkedIn.