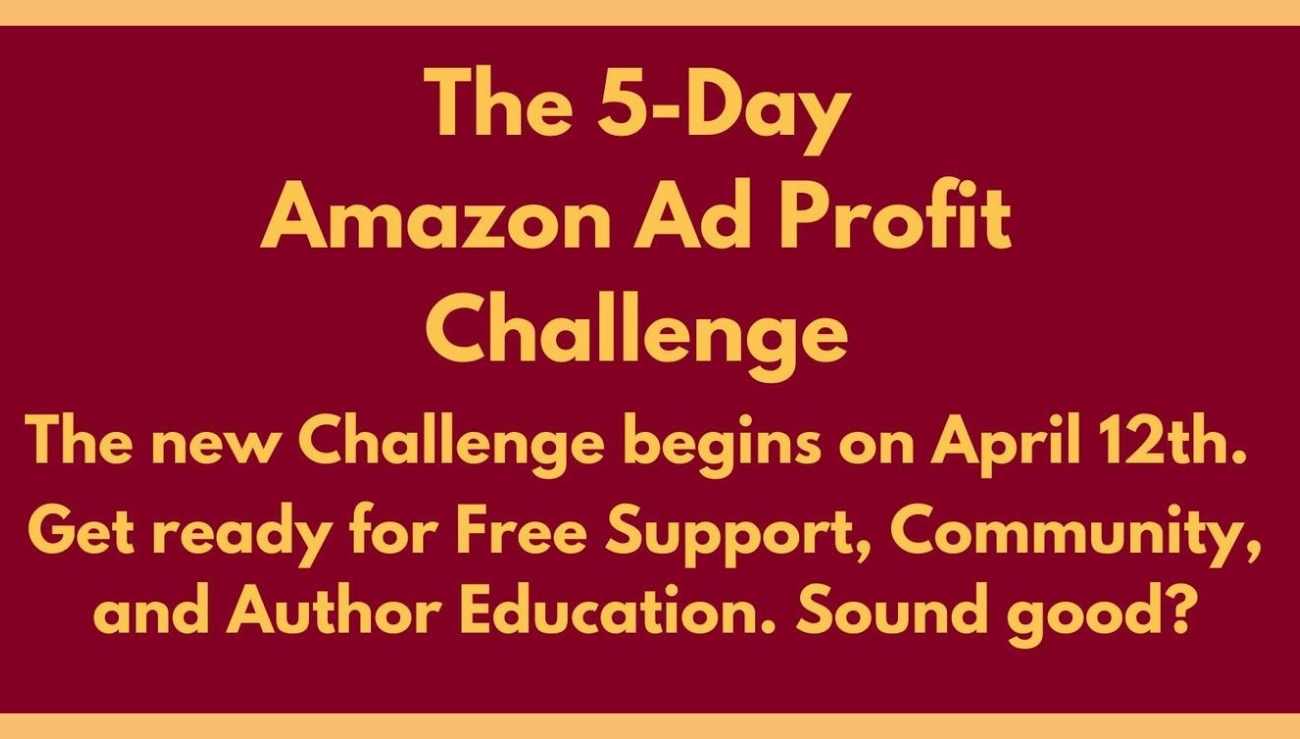 THE 5-DAY AMAZON AD PROFIT CHALLENGE IS BACK ON APRIL 12TH
The spring 2021 edition of Bryan Cohen's signature 5 – day Amazon Ad Profit Challenge begins April 12th in his private Facebook group, and this is what we've learned about it.
Bryan Cohen, the founder of the Amazon Ad School and host of the popular Sell More Books Show promises an entire week of fun, packed with actionable steps and daily challenge that will help authors become masters of the Amazon ads game. The participants will get daily emails to notify them about the new challenges posted in the group.
With a break on Saturday and Sunday, the challenge will end on Tuesday, April 20th, with a bonus webinar. All videos will be sent out via email at 7am Eastern time and can be watched in replay form through the end of the Challenge.
Other than learning from one of the best in the Amazon ads field, you will get the chance to interact with over 15.5 k passionate authors, grow your professional network, and make new friends. This is one of the liveliest and most engaged and engaging author groups on Facebook, where writers generously share their knowledge and support each other.
Those who don't want to wait for the next Profit Challenge video and look for bonus insights from Bryan himself can get the Profit Challenge Speed Pass by purchasing the Bryan Cohen's premium Amazon Ad Course. For more details, click here.
Happy challenge and Amazon ads profit to you all!