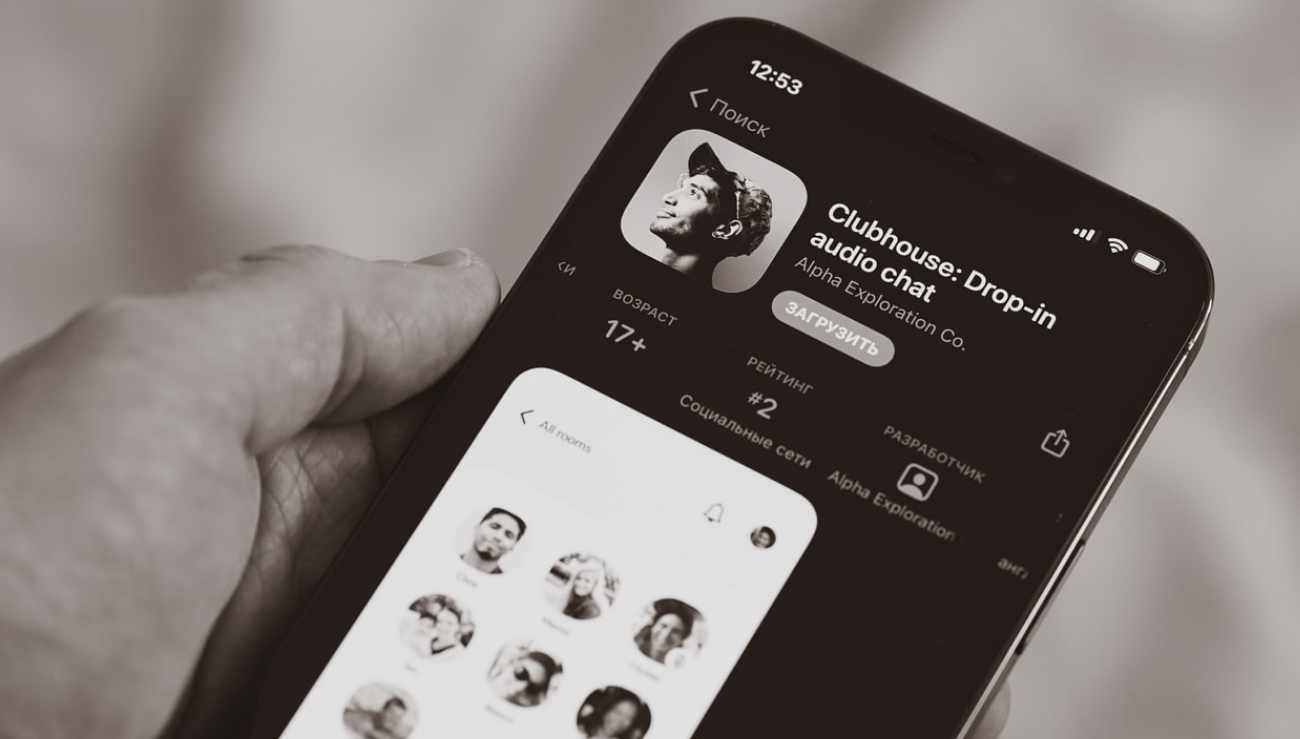 CLUBHOUSE APP 101 FOR WRITERS
Many of you are still wondering how and if you can use Clubhouse for book marketing purposes. Here is what I've learned about Clubhouse in the past month from being an active user and interviewing top publishing experts and Clubhouse early adopters Jane Friedman and Mike Alden.
From The Guardian to the New Your Times, Mashable.com and PC Magazine, traditional media have already given Clubhouse, the iPhone-only social networking app dedicated to audio conversations, the grand tour. Although launched in April 2021, I found out about it last month from Jane Friedman's post on her Instagram announcing an upcoming Clubhouse conversation (or room) on the business of being a writer (thank you, Jane). I couldn't miss it and I didn't.
According to Mike Alden, 3X Wall Street Journal, USA Today, Amazon and Barnes & Noble Best Selling Author, Clubhouse "is one of the greatest platforms to learn from, to be inspired by and to connect with people all over the world." 
Jane Friedman, top publishing expert, author, and founder of the Hot-Sheet, the essential industry newsletter for authors, is also one of its early adopters.
"Prior to the pandemic, I was speaking at 10-15 conferences in person each year and engaging in a lot of discussions with colleagues and industry leaders. That mostly went away during 2020, but with Clubhouse, it's recapturing that excitement you feel when you're attending a dynamic event and you know there's a great conversation just around the corner. The intimacy and immediacy of the forum has delighted me," explains Friedman. "Also, I like that there is nothing to read, nothing to watch, no camera to look at, no commenting alongside the audio. Clubhouse doesn't even have direct messaging at this point, a huge relief (although I imagine they'll have to add it at some point)," she adds.
How to join Clubhouse
I can tell you from the start, you need patience or a miracle showing up as a good friend who's already a user. For once an existing user invites you, you will get the Clubhouse app invite code.
I wouldn't normally bite into the scarcity or exclusivity bait, but I wanted so much to attend Jane's Clubhouse event that I had to make a concession. After congratulating myself for sticking with Apple phones for another year (Clubhouse is IOS exclusive for now), I downloaded the app on my phone and signed up for their waiting list, hoping they would like my profile pic and name enough to let me in quickly. Luckily, a dear friend spared me sent me an invite minutes after my request to join and, lo-and-behold, I became a Clubhouse member.
Once you join the waiting list, the Clubhouse algorithm detects the members who are friends of yours, notify them about your situation (please, Clubhouse, let me in) and gives them the option to send you the much-coveted invite and code to join. As you can see, by giving this app a try, you will see who your real friends are.
How to set up a Clubhouse presence
Like on any other social media app, you need to create a profile. The day I joined was a busy one, so I only had time to upload a profile picture, connect my Instagram and Twitter accounts and write a one-sentence bio. Boy, did I feel like I was wearing a swimsuit at a Charity Gala once I joined rooms and looked at the moderators' profiles.
When you are in a room, especially if you're going to ask questions and take the stage, the participants will check your profile. So make sure you put your best foot forward or wear the right outfit, so to speak.
Choose your user name carefully because it will be associated with your Clubhouse profile and its sharable link. If you already have a professional bio and headshot, use them (you want to keep your author brand consistent). List your achievements and accomplishments and also fear not showing your human side, by mentioning your hobbies and passions. If emojis are your thing, Clubhouse is the place where you can use them in your profile as much as you want.
PS–If you're as popular and successful as Neil Gaiman, ignore all the above. Your name and headshot will do.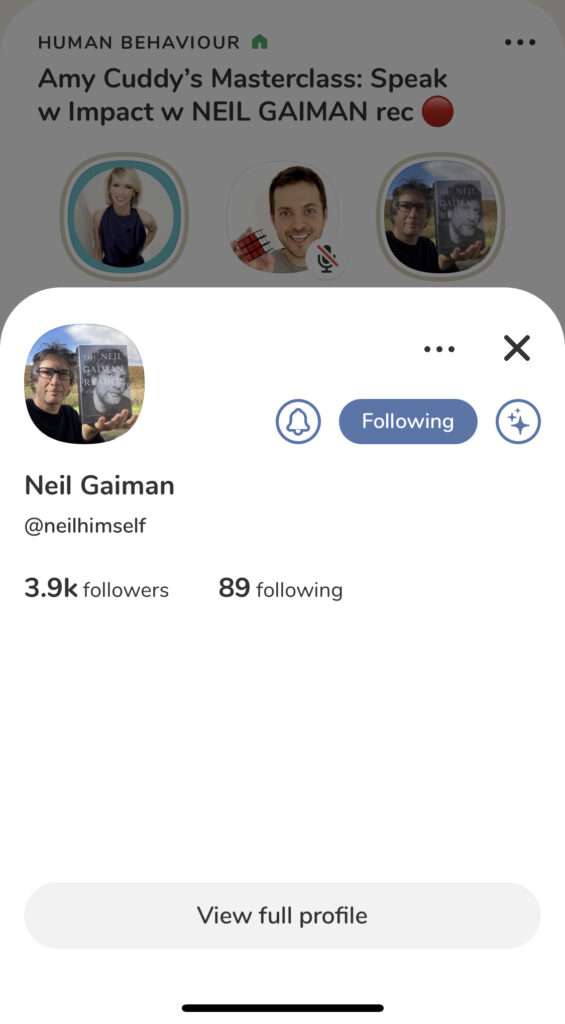 How to use Clubhouse
Using Clubhouse is easy. You don't have to watch 100 hours of YT videos to understand how it works. These 10 minutes will do.
Once you pick your interest areas, your feed will populate with events. There is something going on all the time.
There are two major things you can do, other than following people. Join a room and create a room. To join a room, simply click on the name of the room in the event and, boom, you'll be in. To ensure you don't miss your favorite conversation, follow that club or room.
Some rooms and clubs have smaller audiences. If you're just starting out in your author career, please check them out. The moderators will appreciate your support — nobody wants to talk to an empty room — and chances are he or she will support you, too. From here, you can grow together. Also, smaller rooms and clubs provide higher interaction and intimacy.
To start a room, click on the green button at the bottom of the page. You'll be live in a blink of an eye. However, it is better to schedule a room at least a week in advance to give you time to promote it. This will also allow you to write an interesting description and have your conversation show up in the event feed.
How to build your Clubhouse network
I'm amazed at the level of awesomeness per room in the Clubhouse app. Mike Alden's BEST SELLER SECRETS is a hub of brilliant entrepreneurs, creators, and experts. As I'm writing this article, a room is going on with Neil Gaiman himself in the Human Behavior club.
Clubhouse isn't a dating app—as some people ask Google — however is a perfect place to connect with like-minded people and finally get to ask your favorite author or expert that question burning on your lips for so long. It is a chance to meet people you wouldn't otherwise dream of ever having a dialogue with.
You can follow people on Clubhouse, pretty much like you do on Twitter, but not everybody will follow you back. The best way to get noticed and start building relationships is to take the stage, when it is open for questions, and bring value to the room.
How to use Clubhouse to boost your writing career
According to bestselling author and book marketing expert Mike Alden, every author of every genre and any audience size should join Clubhouse. He says, "It's not what you know, it's who you know has been disrupted by Clubhouse. Because, you can combine knowledge and connections at the same time."
Although some people boast about driving up their sales by establishing a Clubhouse presence, I could sense a genuine desire to share, be of service, and forge heart-to-heart connection in every room I've been into. Neil Gaiman said, "I like how people use social media for closeness."
1. Use Clubhouse to build a genuine and long-lasting relationship with the experts and writers you admire.
"Get involved with as many other like-minded people on the app. However, is doesn't necessarily have to be other authors or other people with the exact same likes. If you like soccer and your book is about business, that's okay. Connect with people from both worlds. It doesn't seem like it. But you have the opportunity to cross pollinate these worlds on Clubhouse and it happens organically and naturally," recommends Mike Alden.
Questions, especially when to the point, liven up the rooms. Also, if you use the advice or response, mention how it helps you to get better or solve your problem.
2. Use Clubhouse to learn from the best.
Mark in your calendar the conversations that interest you and make sure you listen without interruption. Rooms dedicated to writing and literature are great, but don't avoid other rooms dedicated to other types or arts or culture. You will hear some amazing and inspiring stories.
3. Use Clubhouse to research your characters
There is such a diversity of people and topics that just by listening to conversations, you will get a deeper understanding of the human nature and soul. Of what interests and touches your contemporaries. You will be exposed to how these people talk and express their ideas.
4. Use Clubhouse to engage with your existing fans and allow potential readers to discover you.
Start a room/club dedicated to the main topic of your book, if you write non-fiction books such as self-help, how to, personal development and already have a following, you can. Make sure you keep it consistent (weekly is a good frequency, same day and hour) and give it a catchy name (the name of the room isn't your username).
If you write fiction, you can create a room where you read your stories. You could test your next novel by reading a chapter or enchant your existing fans with edited scenes that didn't make it to the current book.
Also, "if you are an author and you are a launching a book. Clubhouse must be a part of your launch strategy," says Mike Alden.
By all means, be in for giving and offering value and not for taking. And when you plan your next book marketing campaign and your Clubhouse presence, keep in mind this word of caution from Jane Friedman: "You might set yourself up for failure if you do it for book marketing purposes. Do it because you're curious and interested in other people, because you have something to share, because you want to engage and serve a community."
Best groups to follow on Clubhouse
Like with any other social media channel, it is easy to get sucked into Clubhouse and spending hours browsing various rooms before you know it. So here are three of my favorite groups Clubhouse. By the way, they are called clubs :).
BEST SELLER SECRETS
Founded by Mike Alden, this group meets every Wednesday afternoon at 4pm EST, and is geared towards the business aspects of publishing a book. Every meeting focuses on one major topic (past topics include podcasting, book funnels, traditional publishing) and brings up on stage top authors, entrepreneurs, and professionals in the publishing industry.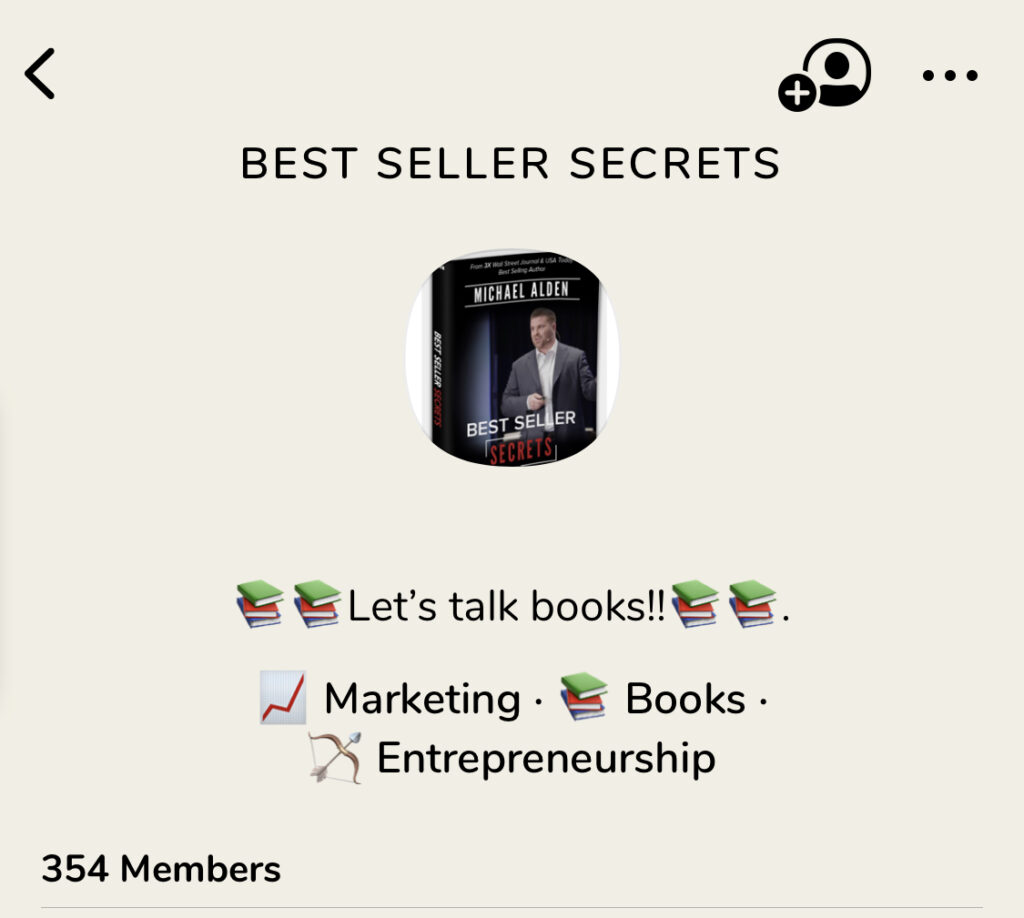 THE BIG LET GO
Monica Fay created this club that intertwines mental wellness, decluttering, motivation, confident decision making, and organization. They also talk about writing and publishing and hosted a great panel on traditional publishing (Jane Friedman was part of it), so keep an eye on it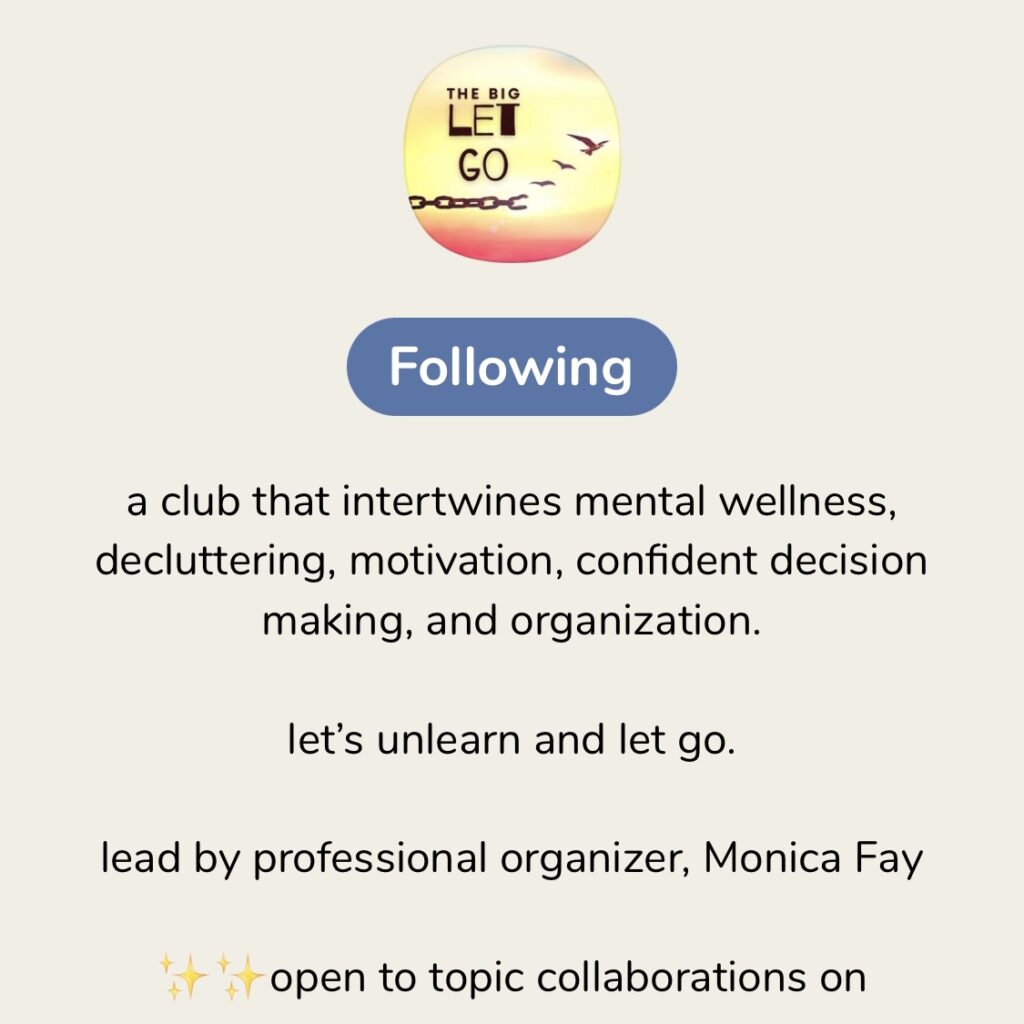 AUTHOR LIFE CLUB
Joel Solari, author, self-publishing expert, and entrepreneur is the heart and soul of this club, still small, but with great potential. Pop in on Tuesdays, at 8 pm, Central, for valuable insights about writing, storytelling, and building your author business.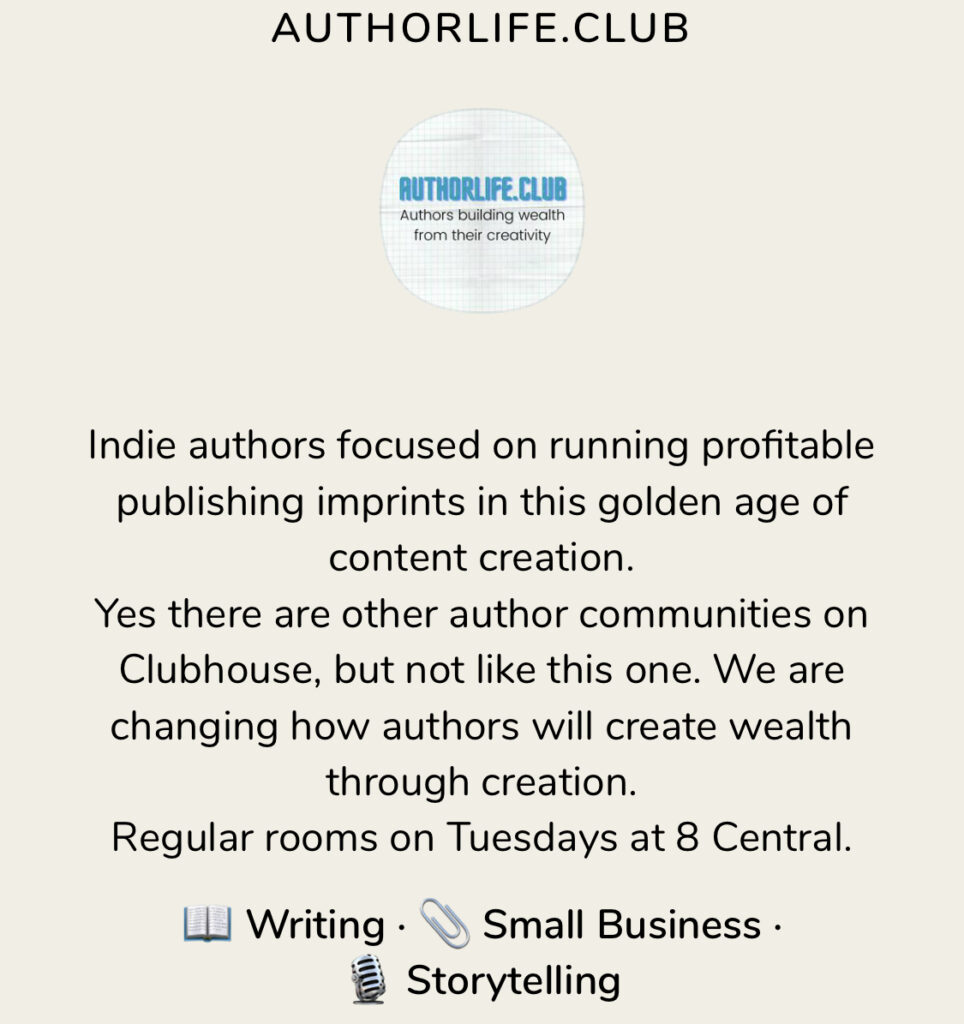 Final thoughts
Clubhouse is here to stay, especially once they open up to Android users as well. The app does weekly updates to increase the users' experience. It is something to keep an eye to, especially if you want to be a professional author. Jane Friedman, who has a special interest in how the digital age is transforming writing careers, publishing, and storytelling, anticipates that "Clubhouse will undoubtedly become a valuable channel for book launches, ongoing book promotion, and book club discussions. Two of the events I attended during my first week on Clubhouse were one-on-one conversations between a journalist and an author with a new release. These were among the best attended events and also the highest quality events—meaningful conversations along the lines of what you would hear on NPR or any good podcast."
She also predicts that Clubhouse would eventually become an additional revenue stream for creators. "When Clubhouse rolls out monetization for creators, I'm sure authors will form clubs for fans—some form of a patronage or subscription model that we now see on Patreon, Substack, and so on," says Friedman.
Stay tuned for more post on how the Clubhouse app can help you grow your writing career. If you are already a member, let us know your likes (and dislikes, if any) in the comments below. Who's breaking the ice?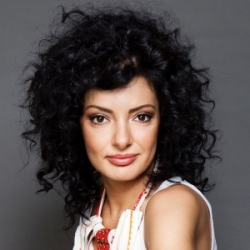 About the author: A.G. Billig is the an author, book coach, self-publishing expert and the founder of Self-Publishing Mastery, recognized as a top self-publishing blog.
She is also an experienced book marketing workshop presenter and a frequent guest on writing panels and conferences in the US and Europe. A.G. is passionate about helping author make the world a kinder place, one book at a time. You can connect with her on Twitter, Facebook, Pinterest, and Instagram.